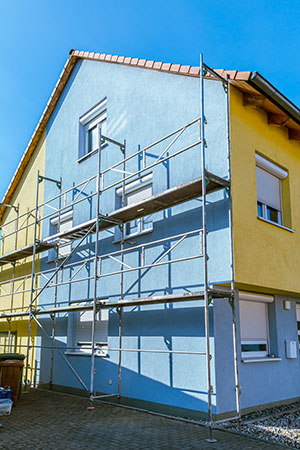 Whether you've just moved in or lived in your home for a while, you may want to get external house painting services for several reasons. However, selecting the right professional for the job can be tough.
At Piper's Painting, we're here to make the decision easy by offering you top-notch workmanship and exceptional customer service. If you're on the fence about choosing our team, here are the top five ways our external house painting services can enhance your space:
Improved Curb Appeal & Home Value. External house painting can boost your curb appeal and home value in one easy step. A new coat of paint can make your home look completely different, making it stand out in the neighborhood and increasing the value of your home. If you plan to put your home on the market, having a fresh new exterior can attract more buyers, as people tend to gravitate to well-kept properties.
Protection From the Elements. High-quality exterior paint provides a barrier against the weather, including rain, wind, UV rays, and more. A proper painting job can also reduce damage caused by wood rot and bug infestations. In fact, regular external house painting services can help extend the lifespan of your other exterior features.
Easy Maintenance. A professionally painted surface is easier to clean and maintain. Dirt and grime are easier to wash away, so your home stays clean and bright for longer. Talk with our team about what maintenance is required after completing the exterior house painting.
Personalization and Expression. The color of the paint on the outside of your home lets you show off your own style and make a unique statement.
Cost-Effective Home Improvement. External house painting is a great way to improve your home, offering a high return on investment.
As you can see, external house painting has a lot of benefits, from making it look better to protecting it. If your home has seen better days, contact our team today.