We use a pressure washer for more than just driveway washing.
The driveway that leads up to your home or garage takes a lot of abuse. It's a surface that you probably drive on every day or even multiple times a day. The dirt and grease on your tires can leave behind tracks and stains, while vehicles parked on the surface can drop oil. Other types of stains can also impact your driveway, leaving a less-appealing surface that can cause your home's curb appeal to decline. But figuring out how to effectively clean a driveway can be a challenge. Instead of trying to take on this task yourself, contact our team at Piper's Painting to schedule a driveway washing service. We'll bring a heavy-duty pressure washer that allows for quick and effective stain removal.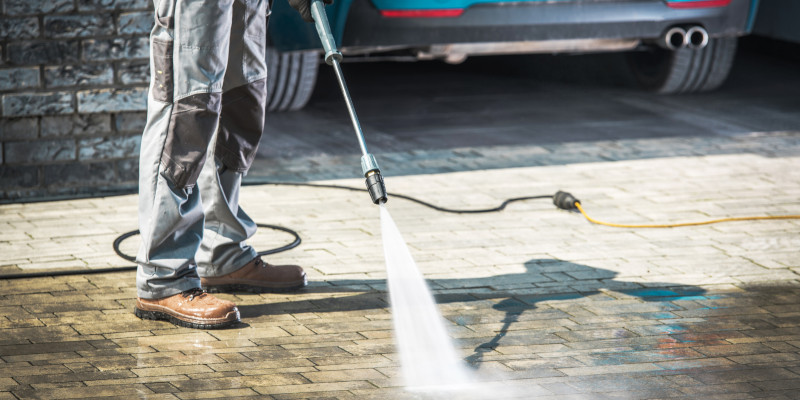 Pressure washing is a process that shoots water through a nozzle at a high volume of pressure. The water can break down tough stains– even those that have been present on your driveway for years. Stains, tire tracks, and oil spills can all be eliminated quickly and efficiently, leaving a clean and refreshed surface for driving. If this part of your property is looking a little dull or unappealing, our driveway washing services can provide significant restoration.
We use a pressure washer for more than just driveway washing. You can schedule walkway washing, house washing, and roof washing services, all handled by skilled and trained technicians. We provide these effective cleaning services to those located throughout the Hampstead, North Carolina area. Schedule your washing service by contacting us today.