We can freshen up your cabinets with quality cabinet painting.
Are you tired of the color of your cabinets? Have you been wanting to make a change, but are not sure you want to replace all of your cabinets? Replacing the cabinets in your home can be very expensive. If your cabinets are still in great condition, but you want a change, you should have us come and do cabinet painting for you. Painting your cabinets is a lot less expensive  than replacing your cabinets, but can have the same effect. A fresh coat of paint can completely transform your cabinets and make them look brand new again.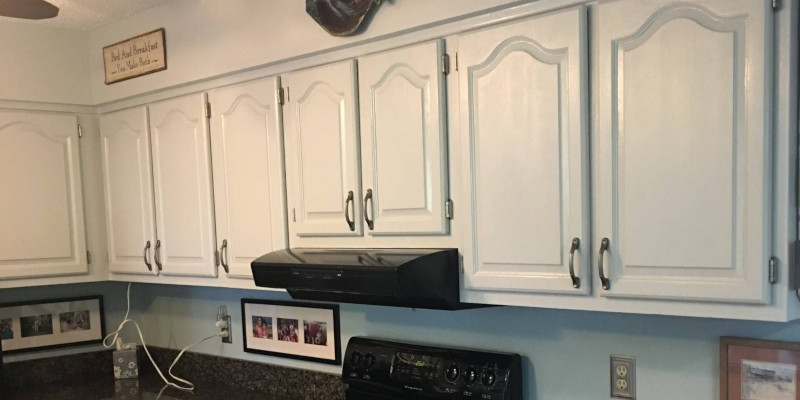 You might be a little wary of cabinet painting if you have seen cabinets that have been painted incorrectly. It takes experience and skill to paint cabinets and have them look professionally done. You need to use certain techniques, specific types of paint, and prep the cabinets for paint correctly. We have a lot of experience painting cabinets the right way, and we are confident you will be happy with the results. We can take dark cabinets and paint them a beautiful and clean white, or we can paint light cabinets a dark color. If you feel like you need a little color in your home, we can paint cabinets a rich green, an elegant blue, or even add a pop of red or yellow. We can also do neutral colors like gray and tan. We can do any color you want, and it will look like the cabinets were made that way. We can do kitchen cabinets or bathroom cabinets, and we can even paint built-in cabinets in your home.
Call us today at Piper's Painting if you would like to have professional cabinet painting done in your Hampstead, North Carolina home. We do great work and have great prices. We can make your cabinets look like new again!