Do you have a short-term or long-term rental property? If so, your goal is probably to make money with your rental. One easy way that you can maximize your return on investment with a coastal rental property is to invest in external house painting to increase the curb appeal of the rental. When people visit our area, they want to feel like they are on vacation, and calming coastal colors on the exterior of your rental home can create the vibe they are craving.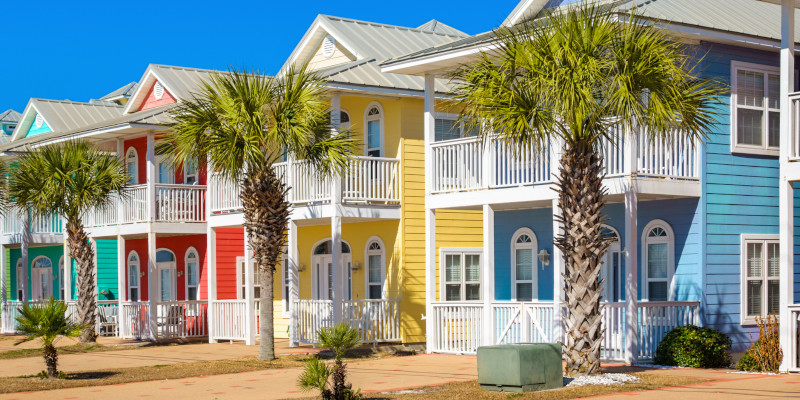 External house painting will also help protect your property better from the elements. Professional painting of your exterior will give you better coverage and durable, long-lasting protection from the potential salt damage, UV deterioration and other challenges of the coastal climate.
If you are looking to make your rental property into a coastal retreat, consider these color ideas for your external house painting project:
Colors inspired by the sea: Blues and greens look great in our area, and hues that land somewhere between green, blue and gray can give your property an edge in the rental market.
Colors inspired by the sand: Light, earthy tones are always great choices, including beige or off-white that leans toward yellow.
Colors inspired by the sunset: Our sunsets can inspire with beautiful colors.
Tropical colors: If you are looking to truly stand out, consider coral or something inspired by sea glass.

Giving the exterior of your home a new look can help you maximize your rental income and create a relaxing retreat for your guests.