Our garage painting team is here to make your garage look just as appealing as your main living areas.
Whether you use your garage to store your vehicles or to house items that don't fit in your main house, it's likely that the space is designed for function over looks. Most garages are unfinished, since they are not part of the main living space, which means your garage is probably not up to your standards for visual design. If you would like to spruce this space up a bit, you can turn to our team at Piper's Painting for help. We have extensive experience in the painting industry, and we offer expert garage painting services to give your garage a visual upgrade.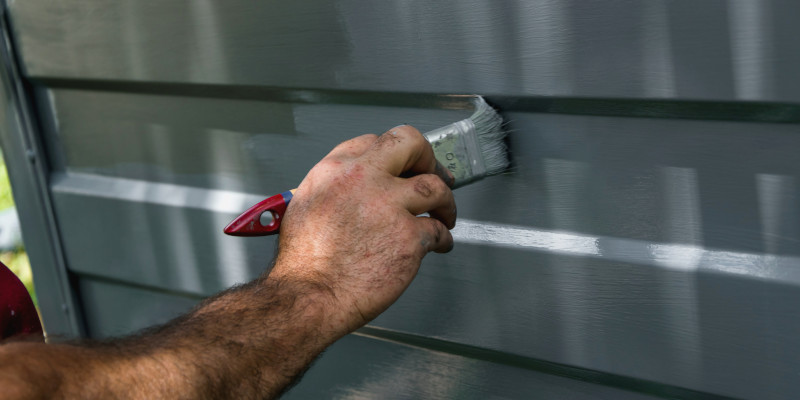 Our team strives for excellence in all we do, including garage painting, and we make sure all our painting projects have a high-quality finish. You can count on our team to make your garage look great. We believe it's only natural to want every part of your home to be aesthetically appealing, and we are here to make it happen for you.
We will also use high-quality paint rated for exterior use to make sure your garage is protected against the elements. Because garage doors are so large, some rain or snow is bound to get inside the garage whenever it is open, so it's best to take steps to protect the interior from their damaging effects.
We are proud to serve the community here in Holly Ridge, North Carolina, and we want to help you make your garage look its best. If you are interested in our garage painting services, just give us a call to find out how to get started.
---