Painting your home is a big job, and one that you want done right the first time. If you are planning to paint your house yourself, you might want to rethink that decision. There is a lot more to painting your house than you might think, so instead of trying to tackle the project yourself, you should hire house painters to do it for you. Here are a few reasons why it is best to leave your house painting projects to professional house painters:
Time Out of Your Day- It is easy to look at each room of your house and think that it will take no time at all to finish your project. However, even painting the smallest room can be time-consuming. Between prepping the room, painting the first coat, letting it dry, painting the second coat, trimming out the tops and bottoms of the walls, and cleaning up, the project will likely take at least a couple of days. If you lead a busy life and have a tight schedule, it would be best to hire house painters to handle your paint projects for you.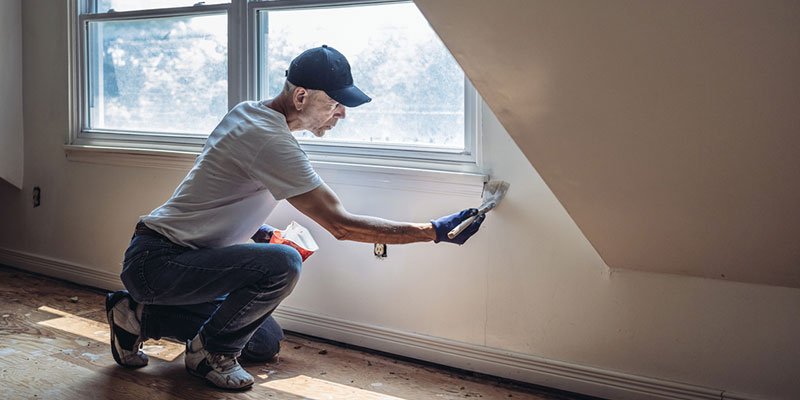 Done Right the First Time- It can be so frustrating to find drips of paint dried on the wall or accidentally get paint on the ceiling. After all that work, you will end up having to go back through the room and fix your mistakes, and in the process, you're likely to make more mistakes. Professional house painters are trained and have plenty of experience to get the job done right the first time with no mistakes. You can rest at ease knowing they will get the job done as perfectly as possible.
Painting Materials- You might think it's cheaper to paint your house yourself, when in fact it can be the opposite. Yes, hiring house painters does cost money, but going out and purchasing all the materials you need for your painting project can cost just as much. Save yourself the trip to the store and use that money to hire professional house painters. It will benefit you in the long run.
You can try to do your house painting projects yourself, or you can save yourself the time, money, and hassle by hiring professional house painters. If you are in need of house painters for your project, call us today at Piper's Painting, and we will get the job done.