When you think of house painters, the first thing that comes to mind might be when you need a room in your home painted to change the color or you're planning a move and need to make your space ready for a new family. What you may not know is that, in addition to interior house painting projects, house painters can also provide some additional services for homeowners.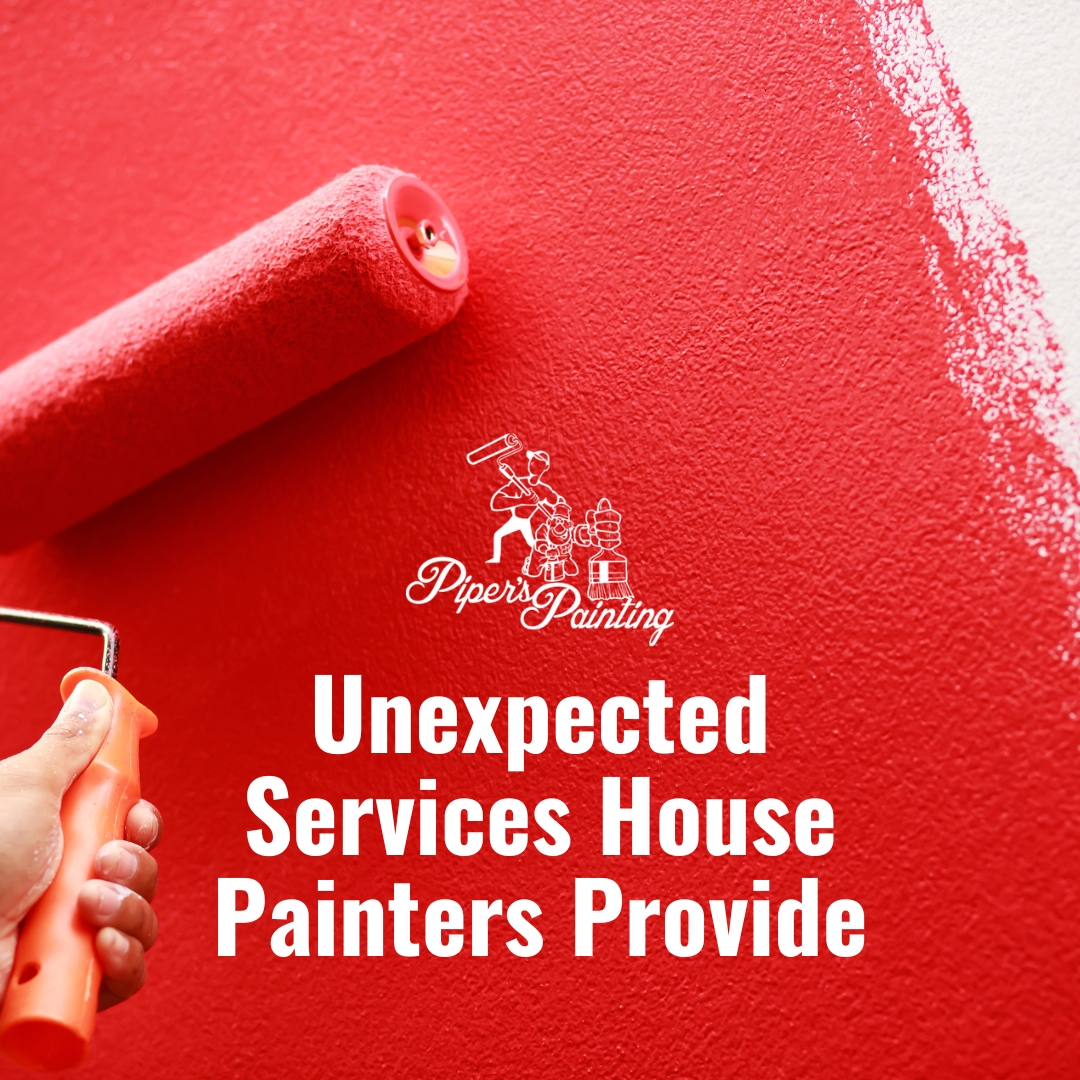 Pressure Washing – From your sidewalks and patios to your roof, house painters will often provide pressure washing services to ensure that your home looks its best from the outside in. Especially if you've planned to have them paint somewhere outside your home, pressure washing can be the perfect additional service to spiff up your home's exterior.
Staining – Wooden fences and decks, as well as interior wood trim and flooring, are often in need of staining to help them maintain their beauty and protect against the elements and insects. House painters are the perfect people to call when you need to stain your wooden features inside or out because they will have the ability to get all the details right.
Drywall Repair – Did one of your children get a little rowdy and poke a hole in your drywall? Do you have a door that constantly hits the wall behind it, leaving damage? House painters can repair drywall before giving it a fresh coat of paint so the area looks like new!
Exterior Painting – Sometimes there are features on the outside of your home that need a fresh coat of paint. Whether it's your siding, shutters, or deck, you can rely on house painters to ensure that the right kind of paint is used to protect and preserve your outdoor surfaces from year to year.
When you call on us at Piper's Painting, we'll be happy to answer your questions about our painting services and come up with a plan of action that makes sense for your home. Call us today to discuss your house painting requirements!