We know how much you care about your home and property, and we want to help you make it the best it can be, including the outdoor living areas, like the deck. To keep your deck well maintained and prolong its life, you will need to get it stained periodically. We recommend deck staining every 1-2 years to preserve the look and condition of your deck.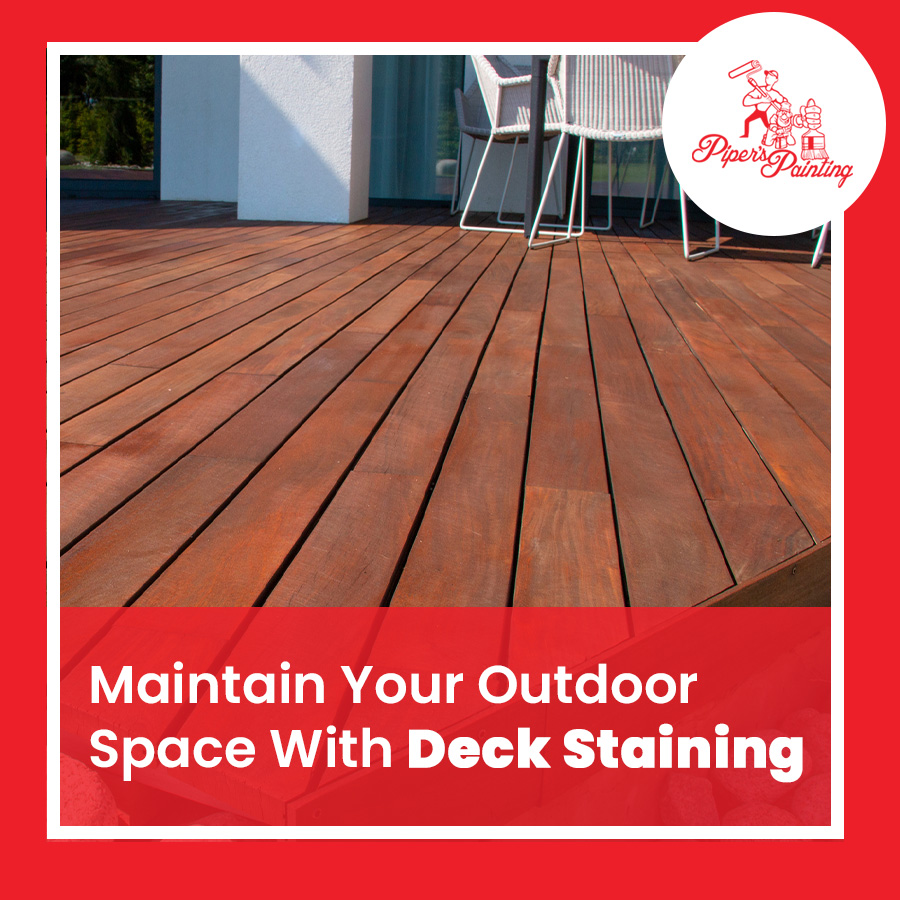 Deck staining is the best way to maintain your deck because there is a lot of prep work that goes into staining. So, not only will your deck look better, but it will also be structurally sound. Before we can stain it, we'll examine your deck for any damage or problems and make any necessary repairs. If you are unsure if deck staining is worth it, we can guarantee that you will love how your deck looks after our services.
We'll also thoroughly clean your deck before the staining process begins. We will ensure all dirt and grime are removed from the boards to ensure the stain will adhere and set properly. Once we are satisfied with the condition of your deck, we'll begin staining. After we apply the stain, we'll use a topcoat to further seal the boards against moisture, which helps prolong your deck's life.
Our deck staining process makes your deck look brand new and ensures that all problems and issues are repaired. We want to ensure your deck will last for years to come, which is why we'll take great care to improve its condition. If you have questions about our deck staining services or want to learn more, give us a call today.