Choosing the right paint for the inside of your home can have a significant effect on the atmosphere and appearance of each room. However, it's even more important to choose the right team for internal house painting services.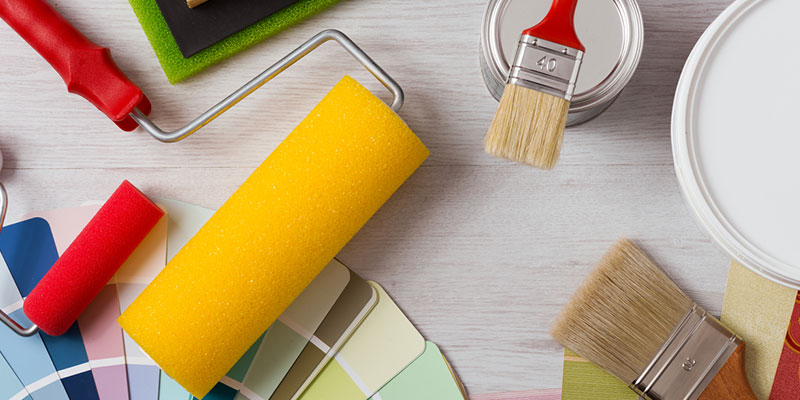 At Piper's Painting, we have over 15 years of experience in the painting industry, and we can provide the high-quality services you deserve for your home. Continue reading to learn how to select the perfect paint for your internal house painting project and how our team can help you make your house feel like home.
Paint Color. Your choice of color sets the mood for the whole room. You'll need to consider the current decor, the lights, and your tastes. Lighter colors can make a room feel bigger and airier, while darker colors can make it feel cozy and relaxing. Our team can provide you with several options to choose the one that best fits your needs.
Shine or Finish. There are many different finishes for paint, and each one has its own unique qualities:

Flat or Matte: This finish is smooth and doesn't reflect light. It's suitable for low-traffic places like bedrooms and ceilings.
Eggshell: Eggshell is slightly glossier than matte. It is also easy to clean, so it's great for living and dining rooms.
Satin has a soft sheen and is less likely to get stains, making it great for places like halls and kitchens with a lot of use.
Semi-Gloss: This type of paint is very durable and easy to clean. It is a good choice for trim, doors, and baths.
Gloss: With the highest shine, this paint is often used to bring out the best in furniture or architectural features.

Quality. High-quality paints help you make the most of your investment. Our team uses internal house painting products that cover better, last longer, and keep their color. This also typically means fewer coats and less maintenance is required over time.
We have worked with many homeowners and can help determine what colors or finishes work best in your space. And since we use quality products, you'll gain peace of mind knowing you've made a good investment. Contact our team today to learn more about our internal house painting services.