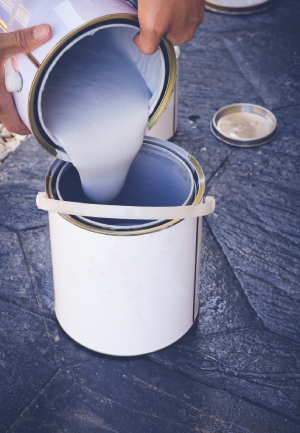 When considering home upgrades, many people prioritize living spaces, but overlook a very vital area: the garage. A garage is not only meant to be your car's parking area; it can also serve as a storage room, a workshop, or a recreational spot. And the best thing about improving your garage is that it won't need much more than a quality paint job.
There are many ways in which garage painting can add value to your home, including:
Improved appearance. Naturally, walls will crack over time without an added layer of protection. Applying a smooth coat of paint over your garage walls is a great way to avoid such imperfections and increase the room's aesthetic appearance.
Enhancing the overall lighting. Garages are typically dark and gloomy. However, they don't have to be that way. Garage painting can transform your garage into a usable space that reflects light and brightens your space, thus adding some functionality to it.
Temperature. The color of the walls in your garage can actually affect the temperature. Lighter colors reduce temperatures by reflecting the sun's rays, while darker colors allow garages to absorb more heat. When painting your garage, choose a paint color that helps you achieve your goals for a comfortable space.
Overall, garage painting is a simple and cost-effective method of maintaining and creating a functional space. At Piper's Painting, we take great pride in your satisfaction. Talk to us today for any painting needs you may have.