When you have a painting job that needs to get finished, it's important to hire a painting company that will be able to finish the job on time and do a good job. Unfortunately, not all painting companies are able to do this. If you care about how your painting job looks, like we know you do, then spending a little time before choosing a painting company can make the difference between a beautifully new painted house and having to hire another painting company to finish the job right.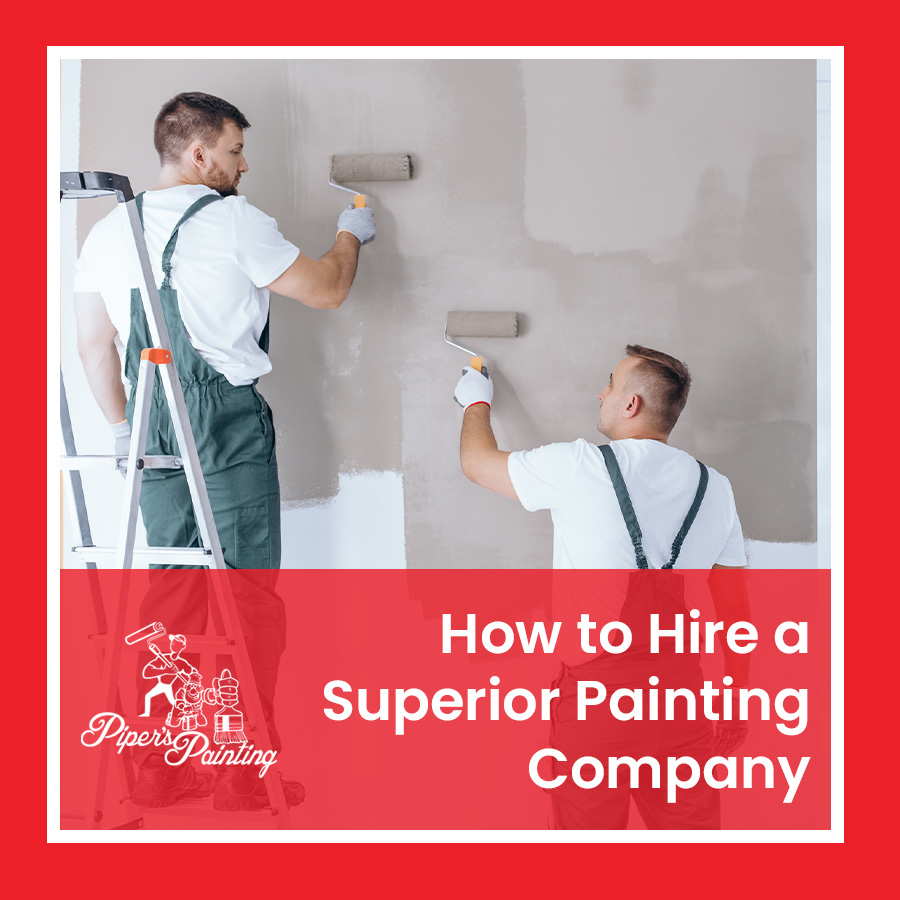 Do yourself a favor and do your research on any company before hiring them. Here are a few tips for hiring a superior painting company:
Reviews – Finding reviews online or in person will help you get a feel for a company's reputation. Online reviews are pretty easy to find with a simple internet search. Also remember to ask family and friends if they have used a painting company recently and how their experience was with them.
Written Estimate – Ask for a written estimate from several painting companies to compare prices and services offered. The estimate should include the overall cost, materials needed, and how long the job will take.
Insurance – Only hire a painting company that is insured. This will help to protect you and your home if something should go wrong.
Experience – Look into the painting company's work experience. You can ask the company for pictures of past projects, ask to speak to past clients, look through their website for a portfolio, and speak with them about their experience in the industry.
If you are looking for a painting company in the Hampstead, North Carolina area, we encourage you to give us a call at Piper's Painting. We're happy to answer any questions you may have for us!