Most homeowners don't understand the importance of regularly pressure washing their homes, but it is actually a pretty important part of maintaining your home's exterior. Here are three reasons why house washing should have a spot on your to-do list:
1.   Keep Up Appearances- One of the most obvious things house washing does is make it sparkling clean. This keeps up curb appeal if you are trying to sell your home or if you just want it to look nice. It is easy to not notice the dirt buildup on your siding until you pressure wash it. You will be surprised to see the difference!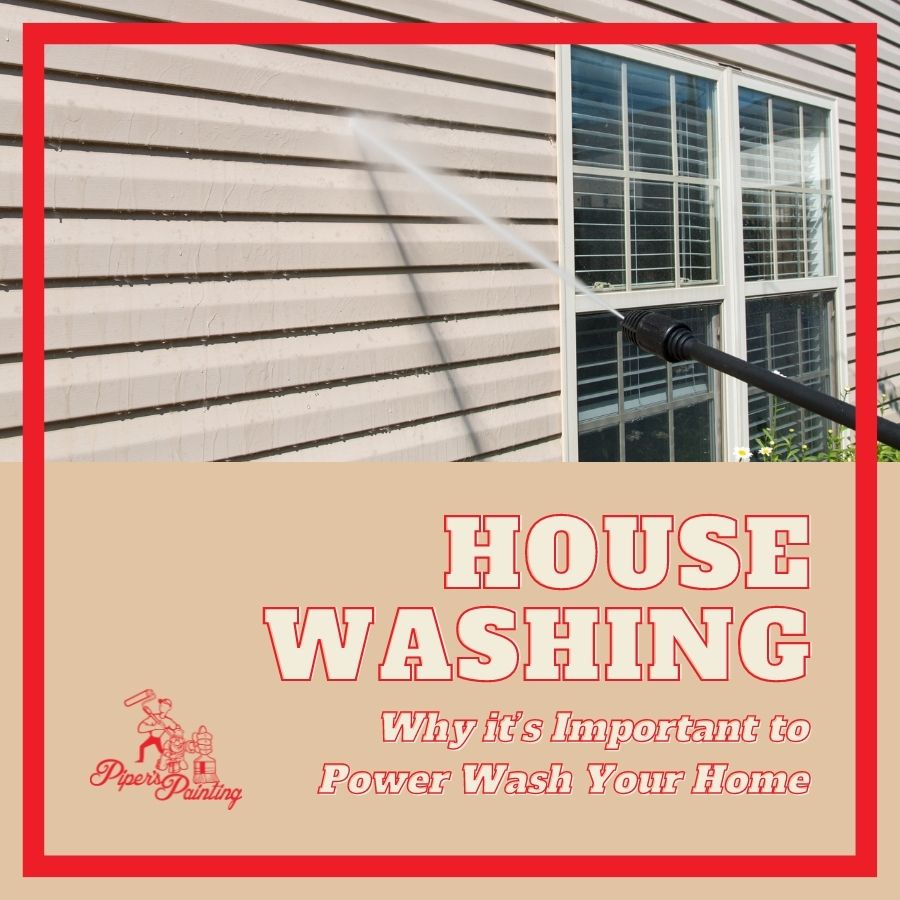 2.   Damage Prevention- The winter months can be harsh on your home and can cause serious damage to your home's exterior. Grime will build up, and if you ignore it and allow it to sit, you can cause permanent damage to your home. Mold can develop and damage the paint on your home; it actually will feed on the paint and finishes. Regular house washing will rid your home's exterior of any bacteria that might cause damage to your paint and siding.
3.   Pressure Wash Before Painting- If you are looking to renovate your home's exterior with a little paint, you need to prep first by pressure washing your house. Painting over dirt and grime will end with a chunky and gritty finish that you will not be pleased with. Take the pressure washer to your home multiple times to make sure it is as clean as it can possibly get before painting.
Don't skip over house washing—instead, keep your house clean, damage free, and looking new again. Call us today at Piper's Painting if your house needs a little TLC.