The kitchen is the center of your home and is often the thing that people remember most about a house. The cabinets are probably the first thing guests notice in a kitchen. If your cabinets look like they need a little refreshing, then you have a few options to help bring them back to life. You can either repaint or replace them.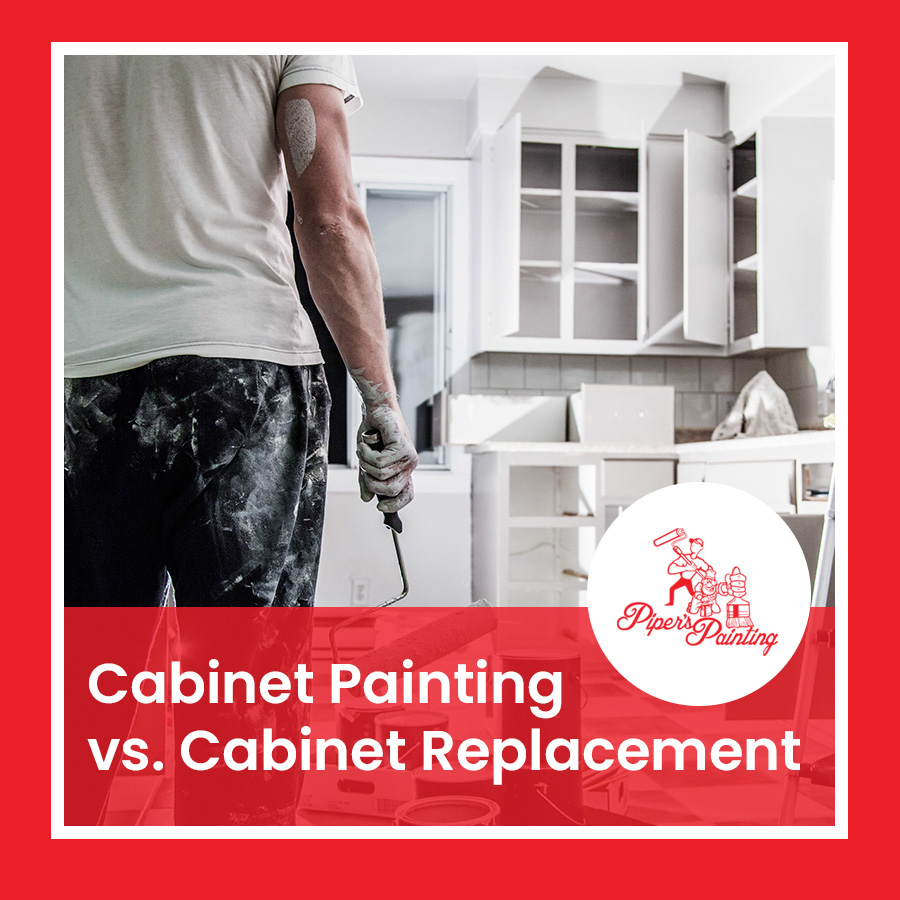 Cabinet Painting: Cabinet painting is a good choice when you want a new look for your cabinets, but they are still in good condition. If needed, cabinets can be repaired first before painting. Cabinet painting is about half the price of replacing them, so it is a very affordable way to refresh and renew your kitchen. Cabinet painting will make your existing cabinets look new again. There are a wide range of colors and finishes to choose from.
Cabinet Replacement: Cabinet replacement is needed if you want to change the layout of your cabinets or if they are damaged beyond repair. This option is much more costly than repainting them, but sometimes it is needed.
If your cabinets are in good condition, we highly recommend that you give us a call at Piper's Painting to talk about your cabinet painting options. We have been in the business for over 20 years, and we are experienced and knowledgeable about how to best make your cabinets look new again.