A great paint job can add a lot of beauty to your home. On the other side, if you have chipped, splotchy, or dated paint in your home, it can easily decrease the look and value of your home. If you are looking to update the paint in your home, check out this article for a review of the top three painting services for homeowners.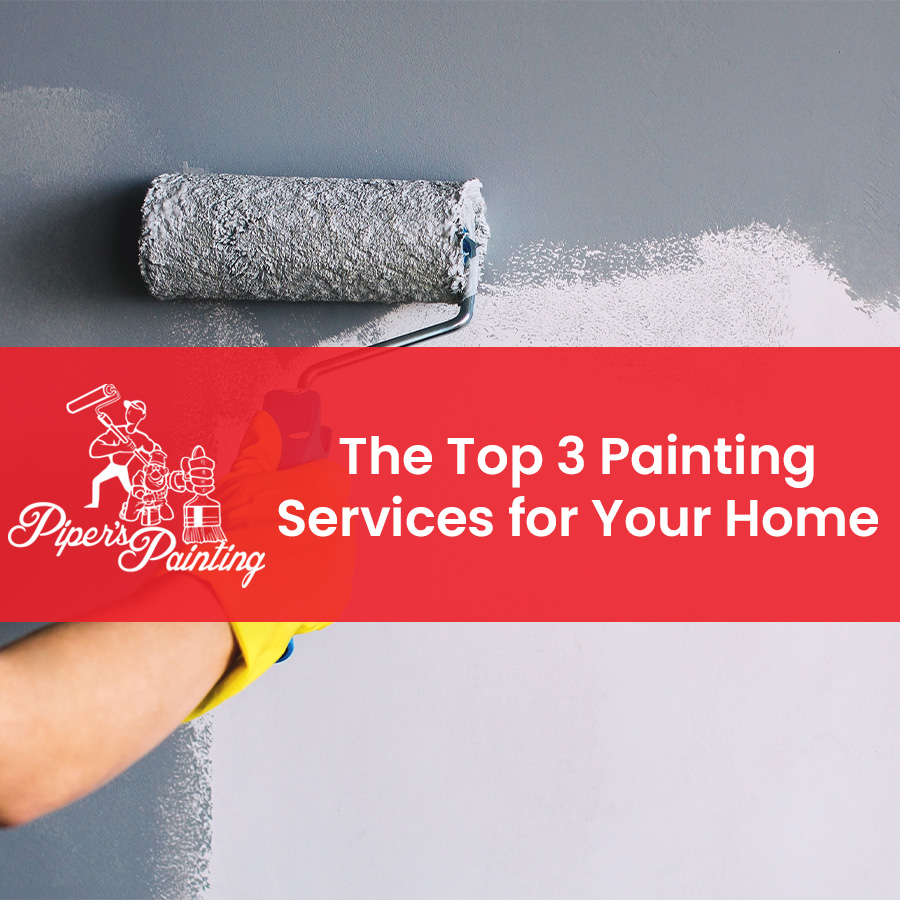 First off, let us start with curb appeal. The first thing anyone will see is the paint on the exterior of your home. This is one of the painting services where quality is especially important. Exterior paint needs to be able to handle the test of time, hot rays of sun, hard rains, cold snowfall, and more. Make sure you select experienced painting services for this job.
Next, interior paint is a great way to add style and/or update your home. Whether you go for a crisp white throughout or elect to paint every room a different color, here are a few tips for hiring interior painting services. We recommend ensuring you have a contract drafted when hiring professional painting services that details the products that will be used, the timeline, and the price.
Lastly, professional painting services can also include wood staining and/or wood painting. This could be for a deck, pergola, planter boxes and more. Similar to the exterior of your home, you need to ensure that the paint or stain used on a deck, etc. is made to survive the outdoors.