Are you tired of your kitchen cabinets, and are you ready for a new look in your kitchen? Replacing your kitchen cabinets can be very expensive, so if they are still in good working condition, cabinet painting can be a cost-effective alternative to replacement. Cabinet painting is a complex job that is best left to a professional painting crew if you want the best results. Getting an amazing final result depends on the skill of the painters, the techniques and equipment used, and the type and quality of paint selected for the job.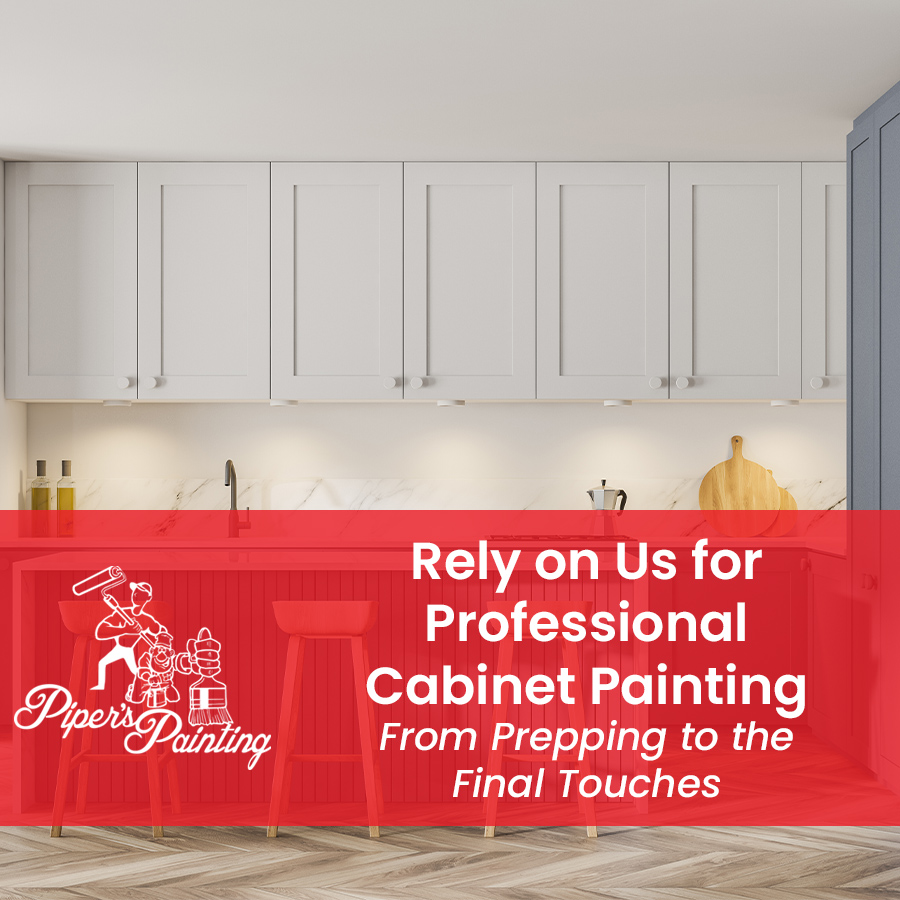 One of the most important steps in cabinet painting that do-it-yourselfers overlook is the prep work. This is essential to protecting other elements of your kitchen like the countertops and the flooring. We will completely cover surfaces with tarps and paper to protect them and keep the paint where it belongs. Another step we will never skip is removing the cabinet doors, drawer fronts (if possible) and all the hardware. This keeps the paint off the hinges and knobs and allows us to make your cabinets look like they are fresh from the cabinet shop with their new color.
Speaking of color, there are lots of beautiful colors to chose from when it comes to cabinet painting: white, dark, green, blue, red, yellow, gray and tan are just some of the options. Before we get started painting, though, we will label the doors to make sure we can get them back where they started, and then thoroughly degrease them, lightly sand them, vacuum them off and use tack cloth to finish prepping them for a new coat of paint. Because cabinets often need to be scrubbed, it is a good idea to choose an enamel or oil-based primer that will stand up over time. Multiple coats are usually needed, and we will take the time necessary to make your cabinets look amazing.