As you live in your home, no matter how old of a home, over time your drywall can start to look not as new and nice as it once did. It can be difficult to know if you need drywall repair or not. To help you know if drywall repair is what you need, here are four signs that indicate you probably do.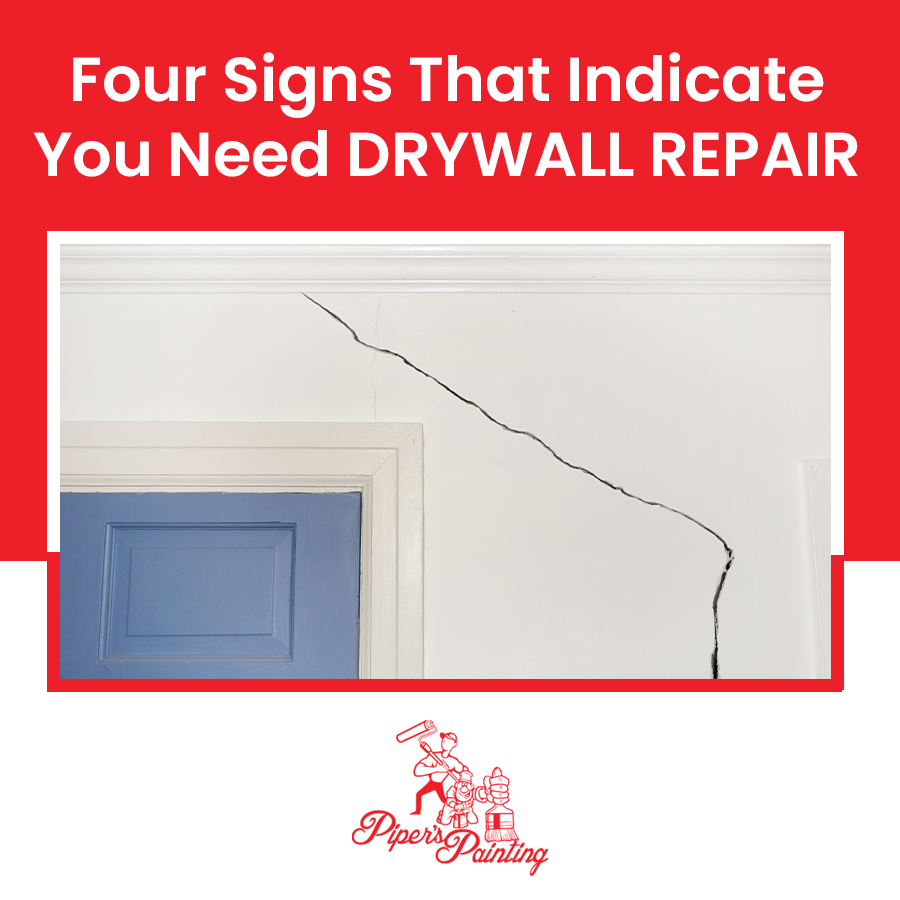 Nails are Popping – If you have nails that are starting to show from behind your paint, then you are in need of drywall repair. The nails need to be removed and replaced with different screws, the hole repaired, and your wall painted.
Cracks – If you have visible cracks in your paint/drywall, do not let them go unrepaired. These cracks will continue to grow and can eventually jeopardize the integrity of the wall.
Holes – Holes in your drywall, no matter the size, are unsightly and can continue to grow if left unrepaired. If you have holes in your wall, then you are definitely in need of drywall repair by a professional repairman.
Tears – Tears in your drywall usually occur after you remove a painting, Command hook, or other wall hanging. These tears are ugly to look at and need to be repaired.
If you have any of the above drywall damages, then give us a call at Piper's Painting in Hampstead, North Carolina. We have experienced and knowledgeable drywall repair specialists who will be able to help you get your walls and home looking new again.